Lifetime Deal to HumCommerce for $49
HumCommerce is offering a limited time Lifetime Deal (LTD) on the pro plan for a one time fee of $49.  The LTD usually costs $499 but it is up for grabs at just $49!!!
Every marketer or website owner dreams of a 100% conversion rate after a user lands on their website.
Unfortunately, the reality is most websites manage to convert only 2% of the visitors who land on their page to customers.
This is why you need HumCommerce!
See how visitors interact with your website and convert them into paying customers with HumCommerce.
How HumCommerce Fuels the Conversion Funnel:
Track user activity using detailed Heatmaps
Easily record user sessions
Track user flow in your purchase funnel
See what works with A/B testing
Check what keywords you are ranking for on Google and Bing
See what form fields you should remove and what you should keep
Easily visualize and measure your conversion funnel
Measure your campaign success with conversion attribution
Create custom reports from analytics data
See what you can achieve with this powerful tool:
A. Track User Activity
Heatmaps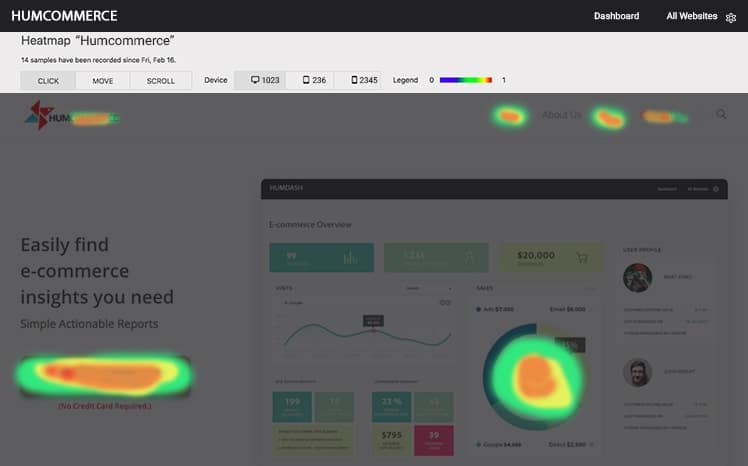 See which parts of your pages are getting the maximum clicks and engagement and which parts fare poorly using this powerful heatmap tool. You can analyze all the clicks, mouse movement and scroll data individually for each page.
Session Recordings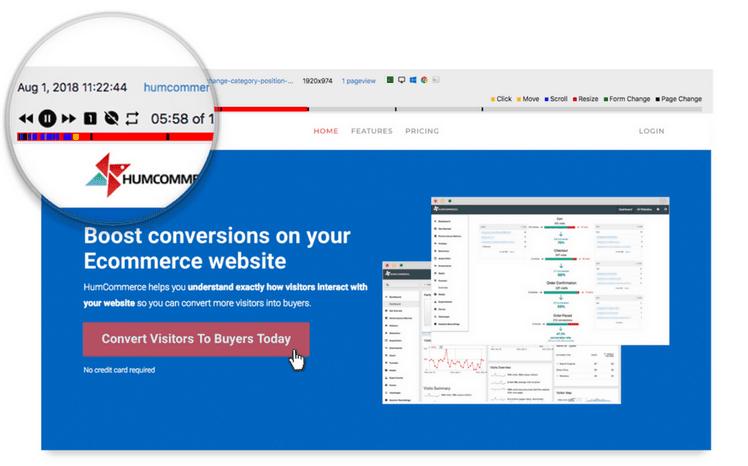 Record every movement of people who visit your website and perfect your conversion funnel using the data.
User Flow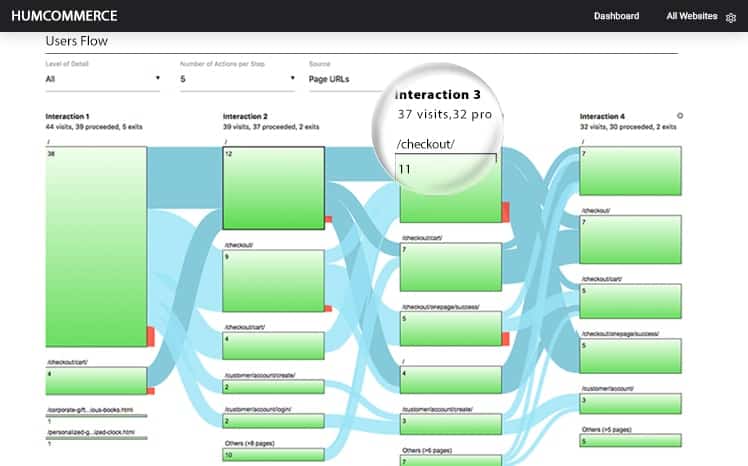 See what steps a user takes before finally, he or she makes a purchase or drops out of the conversion funnel.
B. Track Website Performance
A/B Testing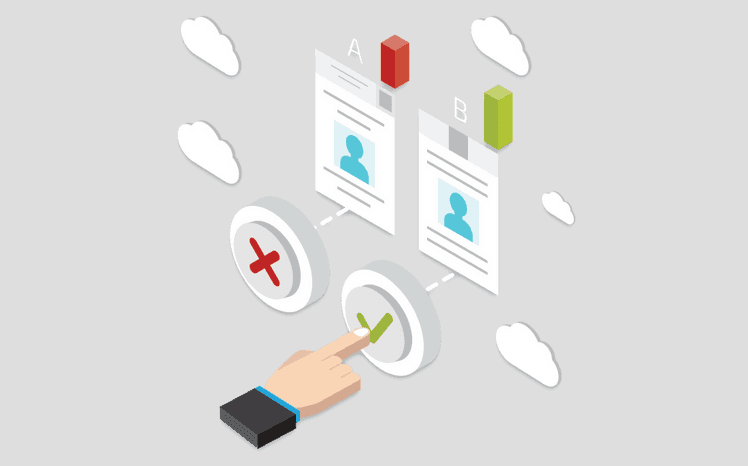 See what works and what doesn't by performing A/B testing on your website. Change button colors or mix and match the images on your pages to find the perfect design combination!
Search Engine Keywords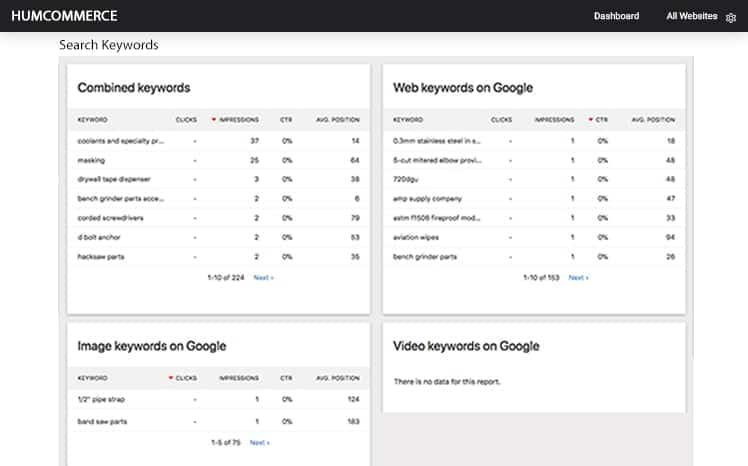 Find keywords for which you rank for on Google and Bing right in the HumCommerce Dashboard.
Form Analytics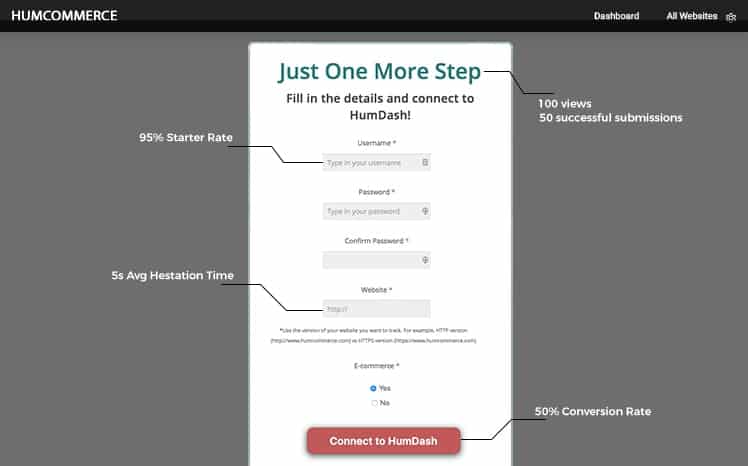 Forms are one of the most important parts of a website. Automatically analyze your form conversion rate using HumCommerce.
C. Marketing Reports
Ecommerce Conversion Funnels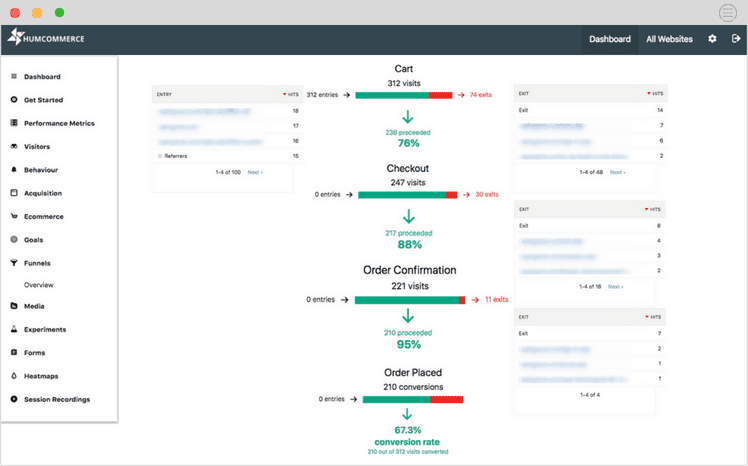 In a traditional e-commerce site, people drop out of a purchase funnel in every stage. Setup funnels in HumCommerce and track the user flow to optimize your purchase flow for maximum conversions.
Conversion Attribution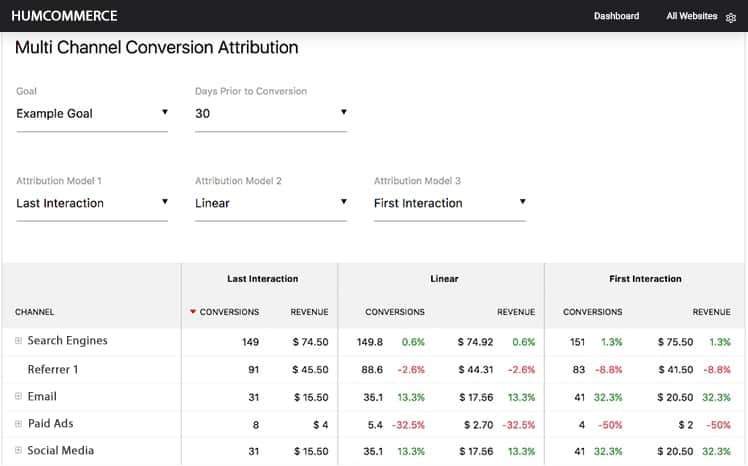 Choose from over 6 different attribution models to analyze campaign performance. You can track all your campaign performance under one dashboard.
Custom Reports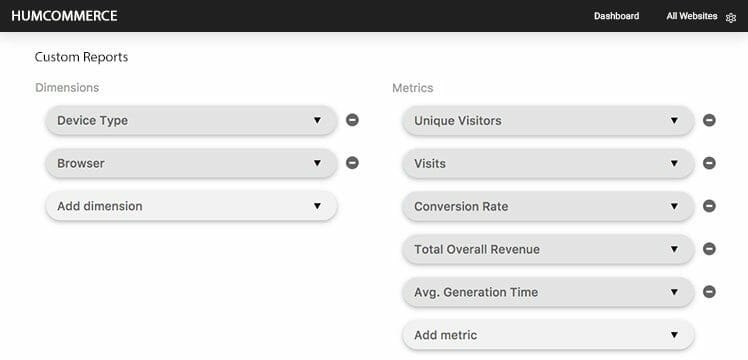 Create custom reports to pull analytics data from e-commerce activity, visitor logs, website engagement metrics and more!
Grab this powerful CRO tool for only $49!
Deal Terms:
This deal includes Lifetime Access to Pro Plan
Updates for a lifetime will be covered
Lifetime email support will be provided
Don't miss out on another great lifetime deal. Subscribe now!
Share this with awesome lifetime deal on Social Media