FREE LMS MODULE LEARN WITH THRIVECART
If you have Thrivecart you probably already know that the Learn module is already included free as part of your Thrivecart account. For those of you who don't know what Thrivecart and Learn are then you need to read this article.
As the name suggests Thrivecart is an online shopping cart solution that many businesses, entrepreneurs and affiliate marketers are using to sell high converting products (both physical and digital). I've mentioned Thrivecart in a few previous posts:
Thrivecart New Major Updates Released
Thrivecart Powerful Online Cart Platform Lifetime Deal
Now, if you already purchased Thrivecart, you will also get Learn included free. Learn is an additional LMS (Learning Management System) component to Thrivecart where you can set up courses and manage your students. You can basically set up full training courses and sell them to students. The Thrivecart Learn system will take care of the entire process of collecting payments, setting up the website, sending out the emails and everything in between. All you need to do is just upload your videos and your content material.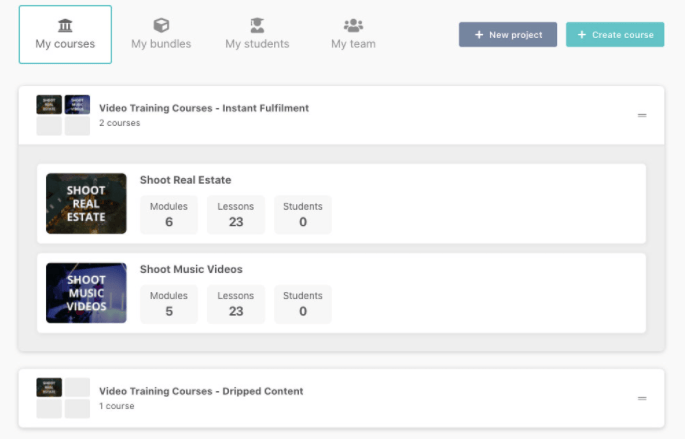 There are actually two versions of Learn that is available within Thrivecart. The free version is just called Learn which has Project & Course Management, Course Content Access, Course Content but if you need the extra features such as Bundles, Team Members, the ability to import Students then you need to upgrade to Learn+ which costs an extra $195. It is definitely worth upgrading you're intending to set up multiple courses and bundle them as a package.
THE ULTIMATE AI CHATBOT FOR YOUR WEBSITE

Don't miss out on another great lifetime deal. Subscribe now! Please leave this field emptyFirst name Email Address * Check your inbox or spam folder to confirm your subscription. Share this with awesome lifetime deal on Social Media
Don't miss out on another great lifetime deal. Subscribe now!
Share this with awesome lifetime deal on Social Media