PIXEL STUDIO FX 3 is a simple and easy to use online tool for creating eCovers
In order to make sure that your content is as appealing as possible and draws in readers from the first glance they give to your ebook, it is important that you invest in developing an equally interesting and high quality eCover that will act as the ideal preface to your interesting content. With Pixel Studio FX, you can easily obtain the best eCovers for your brand at a minimal price and with no fuss at all.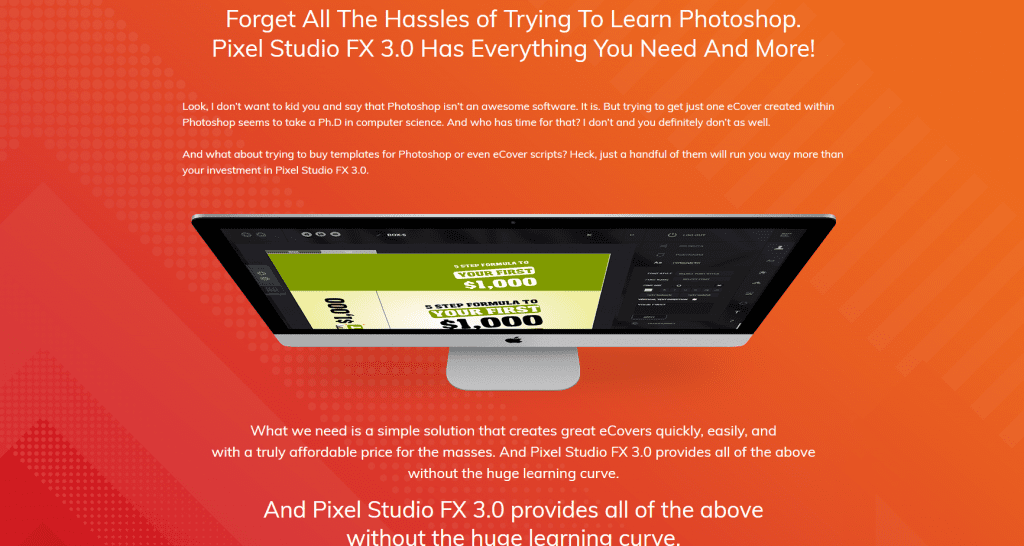 ENDLESS VARIETY
One of the best things about Pixel Studio FX that puts it above the others in the same category as it is the utter variety that you will find on this platform that is downright unmatched by any other at this price. Pixel Studio FX identifies and acknowledges the fact that their users come from diversified backgrounds and are probably writing ebooks and whitepapers on a multitude of topics that span a number of different fields and industries. That is why they have taken into consideration every possible scenario and created eCovers that fit the bill for any situation.
ONE OF THE LARGEST ECOVER BANKS
As compared to the previous version of Pixel Studio FX, The current 3.0 version contains almost double the amount of eCovers, making it one of the largest online, high quality eCover banks currently out there on the internet with over 5326 eCovers ready at your service. The sheer number of covers and backgrounds ensures that whatever you need will always be there in the bank and you will never have to turn to any other source or third party service for this purpose ever again.
HIGH QUALITY GRAPHICS
At the top of the priority list for Pixel Studio FX is the quality of the eCovers they put out on offer, making sure that every cover or background boasts the highest quality of graphics that look sharp, finely detailed, and as vibrant and colorful as ever so that it can elevate the level of the rest of your content to a whole new standard. The top notch quality of the graphics ensures that it will look perfect regardless of what size you choose to scale it to.
COVERS AND BACKGROUNDS
Not only does Pixel Studio FX have your front page covered, they have also got your back what with the number of high definition, razor sharp, and interesting backgrounds they have available for you to use to your advantage so that you can further highlight and beautify your content to make it as appealing and innovative as possible for your audience.
USER FRIENDLY DASHBOARD
Pixel Studio FX understands that you do not have the time or the resources to invest in a highly skilled professional who will sit and design these covers for you or even have to tinker with a complicated software that generates the covers for you. That is why they have kept their platform and dashboard as user friendly as possible, making it extremely simple to understand and operate. Regardless of whether you are a seasoned professional graphic designer or someone who has never dabbled in the field, you will not be frustrated using the Pixel Studio FX dashboard and will certainly get what you desire with ease as all you need to do is search it up!
Don't miss out on another great lifetime deal. Subscribe now!
Share this with awesome lifetime deal on Social Media