Visual content is a key part of marketing. Sure, using blog posts is great but you can't just put out plain blog posts every day and hope to capture your customers' attention. Heck, even the most successful companies make it a priority to have images on each and every piece of content they dish out.
Want proof?
According to a study  conducted by Socialbakers in 2014, most people shared posts that had photos on Facebook.
I know what you are thinking- with great content you could probably get away with crappy designs right?
Wrong. That would probably have worked a few years ago. But now, words alone won't cut it. You need to think through every aspect of the content you are creating because even subtle aspects such as line, color, font, and shape have a bearing on how customers respond to what you are trying to sell.
It may not seem like much but the visual content is the lifeblood of marketing and one of the best options when it comes to capturing the customer's attention.  In fact, according to a study conducted by Backlinko, you have a much higher chance of ranking top of Google's first page if you have at least one image on your blog post.
But coming up with great designs is easier said than done- especially if you don't have the right tools for the job. And not just in the sense of being time-consuming but also because it requires tons of creativity and great designs skills. And while you may be well aware of the benefits of great designs, what you may not know is how to come up with great designs that bedazzle your customers.
In this post, we will take a look at some of the graphics design tools that can be of help.
Let's dive right in!
PixTeller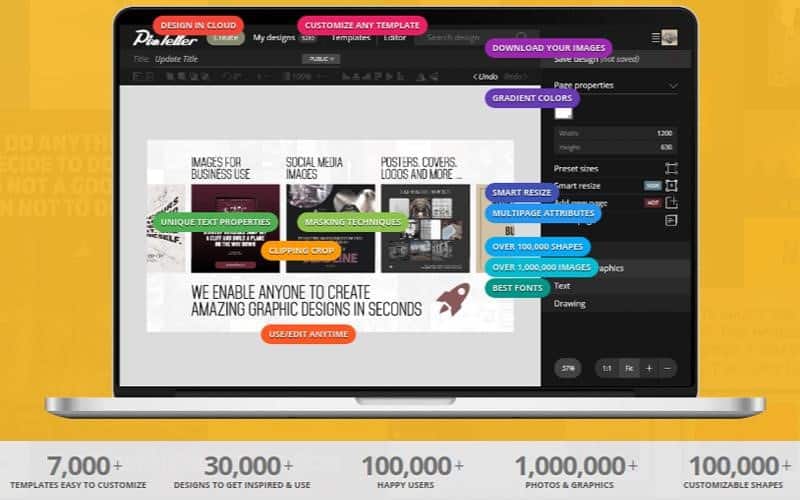 PixTeller is a graphic design platform that helps you create a bunch of images for practically anything you can think of including banners, web projects, print, social media covers, graphics or any other design.
With this platform, you can replace anything and customize images and shapes to suit your fancy. And this is where the real fun begins. Once you have an idea of the kind of content you want to put out there, you can use PixTellers design editor to create high-quality designs effortlessly. And the best part, it's going for a discounted price of $39.
Benefits of the Powerful Graphic Design Platform
It technically takes up all the hard work for you and that means you save time.
It is very reliable.
Key Features
Unique text properties.
Over a million embedded photos and illustrations.
Over 100,000 shapes and icons.
Compatibility with any modern web browser.
New designs each month.
Photolemur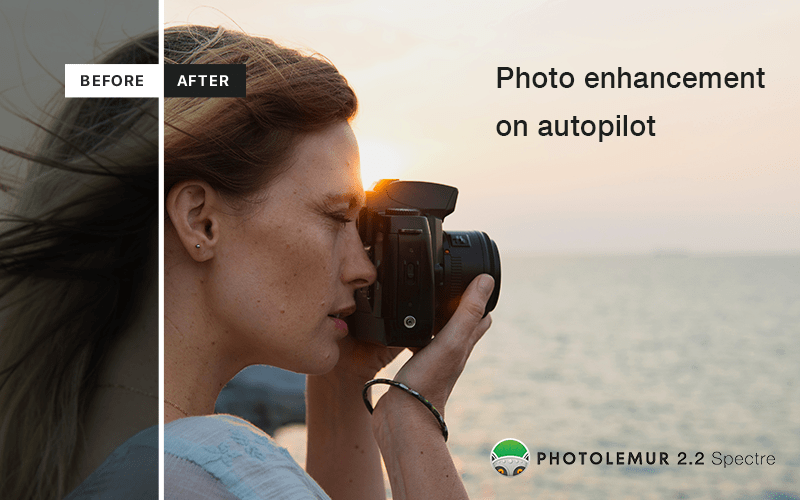 Photolemur is hands down one of the best design tools you can use. It has some of the best features including a noise reduction technology, a smarter enhancement tech to enhance your photos, a new sky enhancement and a super-fast processor that help automate your graphics design process. Another benefit of Photolemur is it costs a measly $19 and is available for both Windows and OS X.
Key Features
Artificial intelligence.
It has 12 smart technologies that analyze and adjust your images.
It has an intuitive interface with simple to use sliders.
A batch update that makes it easy to transform any number of images at a go
UX App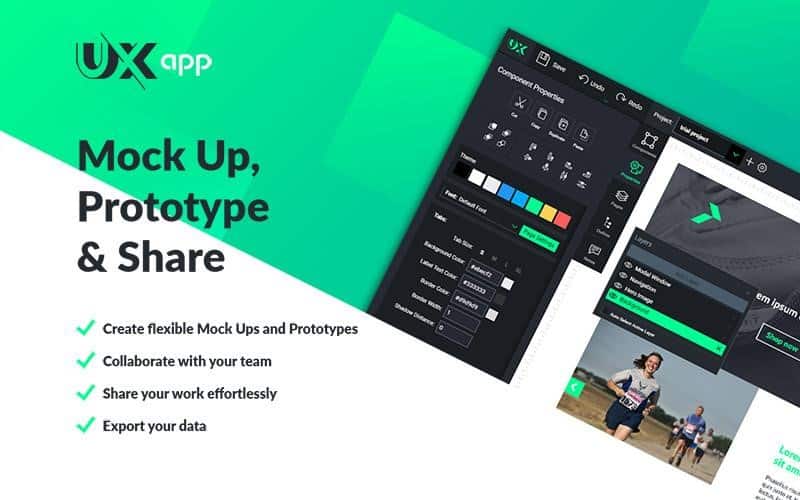 The UX App tool offers you an easier and more functional way of creating prototypes. A quick look at some of the feedback from customers proves that it is a powerful and advanced design tool that helps you create prototypes without all the hustle that comes with prototyping. The benefit of this tool is that you don't need to do any coding and you get a lifetime license for a discounted price of $29 which is super affordable.
Key Features
Lifetime access.
Detailed tutorials to help you get started.
Over 1,000 SVG icons.
Over 70 functional web and mobile components.
Bottom Line
Let's be honest. With life becoming so fast-paced, attention spans are nothing like they were a few years ago. You need to use every available tool to grab your audience's attention long enough to build a lasting relationship.
Today's most popular attention grabber is visual content. In fact, some of most in-demand graphic designers spend years to ensure that they have perfected their graphic design skills and years more building on what they have learned over the years to ensure they come up with visually interesting content. Hopefully after reviewing these three graphics design tools; you'll find one that'll help you reach your goals.
Don't miss out on another great lifetime deal. Subscribe now!
Share this with awesome lifetime deal on Social Media