Notification Box is one of the most powerful Social Proof WordPress plugins.
As a website owner, you only have a few seconds to grab your visitors attention. In the era of unlimited options, a visitor tends to jump sites in search of the best one out there. Even though you provide the best content or service; you still need to convince your visitor what you are capable of. This is where the social proof techniques come in.
Meet Notification Box, a social proof WordPress plugin which helps improve conversions and subscriptions. As you might have guessed from the name itself, it is a notification plugin that lets you create notifications and improve your brands' trust and credibility.
Social proof is a technique that works. But as a marketer or a webmaster, you need the perfect tool to execute it and Notification Box provides you with that. There is currently a Lifetime Deal promotion where you can get the Agency license for $140 so check that out.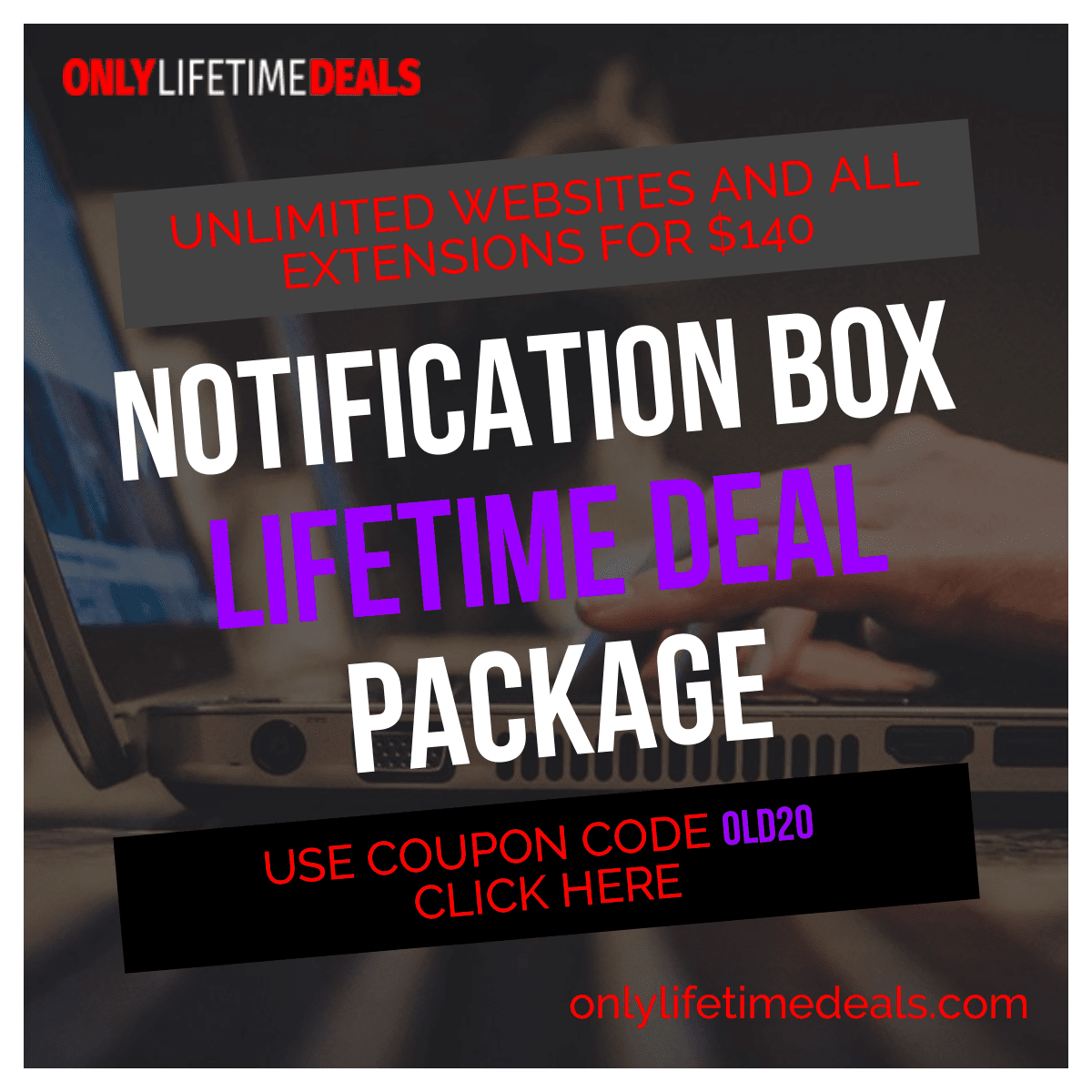 Notification Box - Social Proof WordPress Plugin
To get started, you can sign up and get the free Notification Box and install it from their official website. The plugin is compatible with the latest WordPress version and it can be used with other plugins as well. It takes only a few minutes to install the plugin and get it running. We recommend following their installation guide page.
The Notification Box plugin has quite a number of advanced features you will find with any premium plugin and like most WordPress plugin you can access it through the admin settings page. To access its basic functionality, search for Notification Box in the menu as shown in the image below.

In the settings page, you can change settings such as the Notification Box interval, message, log, location, type, duration and much more.
If your WordPress site is using custom post types, then the Notification Box has you covered as it is able to display a custom notification message based on the custom post. It is also able to specify rules across the whole website as well. The notifications that you create are completely customizable as you can change its size, colour, and many more. You can check out the full features here.
Creating a custom notification
The plugin lets you be in total control of what you want to showcase. This means that you can create a custom notification which is dubbed as the most "powerful" feature of the plugin. They are right as it gives you the ability to create a customizable notification and do pretty much anything you want. As you can see from our website, we are displaying ads and promotions in the custom notification box.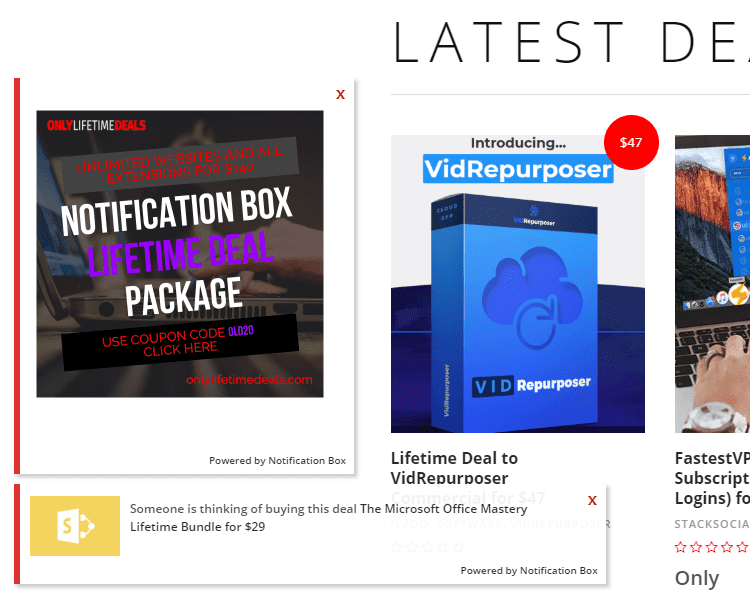 You can add your marketing material, display videos or show your custom message for the best results.
In the custom notification feature, you can set the following things.
Status custom notification - enable or disable custom notification
Duration notification - the duration of the notification
Custom notification text - Use a shortcode, images, text or videos.
The Notification Box plugin comes with tons of features including import and export settings. It also lets you clear logs and settings if you wish to start from the beginning. Yes, there are too many features to talk about them all here so you should just head over to their website or just buy the current Lifetime Deal.
Extensions
The Notification Box plugin also comes with the support of extensions which can be used to add new features and functionality. Here's the current list of Notification Box extensions.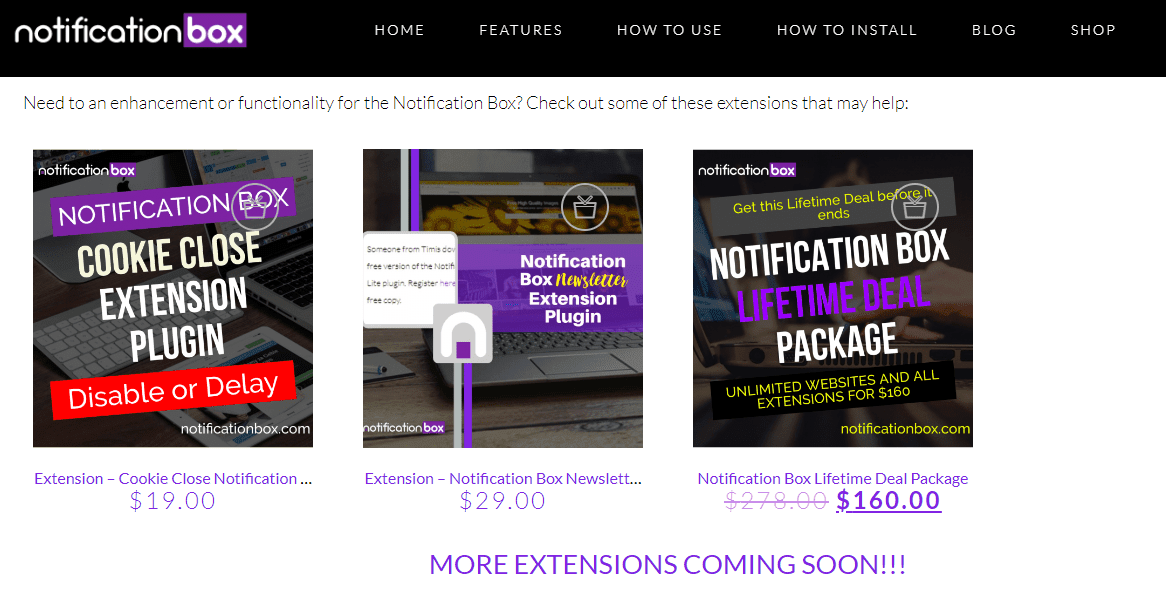 Don't miss out on another great lifetime deal. Subscribe now!
Share this with awesome lifetime deal on Social Media