Video Wrappr is a tool to help you repurpose and create new videos
Gone are the days when you would sit satisfied, waiting for favourable results after putting on an advertisement for your brand or product on a social networking site such as Facebook. As we move into the modern age, the way the general audience best perceives information and responds to calls to action has drastically changed as well, with video content quickly becoming the best marketing weapon that you can possibly equip your arsenal with. In fact, legitimate studies have shown that viewers tend to retain over 95% of the message If it is conveyed to them in a video form as opposed to simple text which only allows the viewers to retain 10% of the actual message.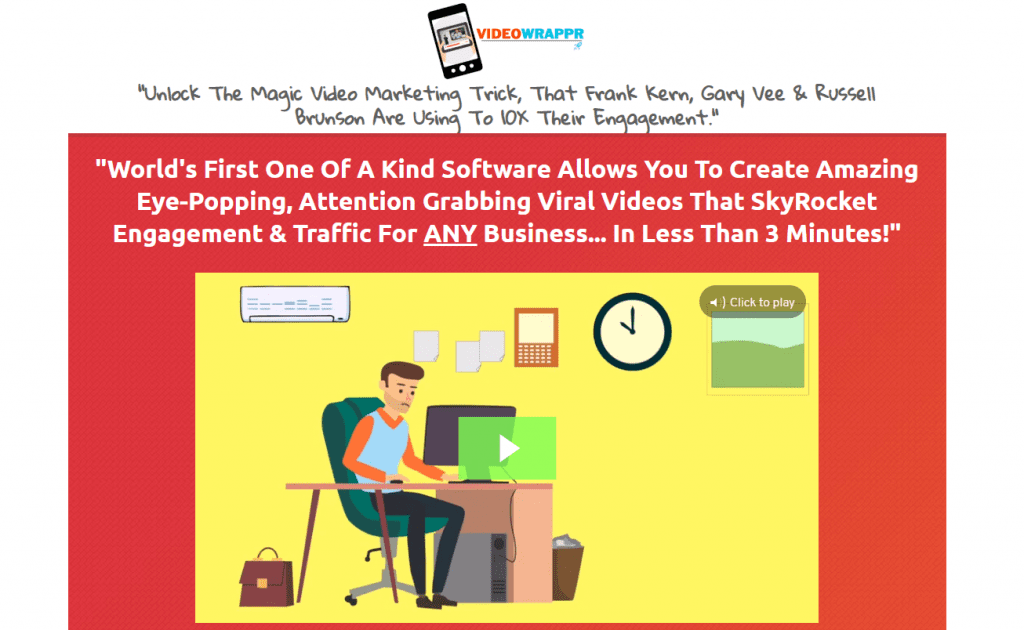 But even if you do realise the importance of video content for your marketing campaign for your brand, it can be difficult to produce unique and original videos on a consistent and frequent basis without allocating a big part of your time and resources for this purpose. Video Wrappr allowed you to take your video content and makes it stand out in the crowd, ensuring that you will grab the most eyes when it comes down to it.
In order to begin, all you have to do is start by selecting your preferred template. If you wish to have a greater degree of control over what your template looks like, then you can even create your own template with the help of the super easy, user friendly template creator that Video Wrappr allows you to access. Then all you have to do is simply choose whether you wish to get a Header Wrap, a Footer Wrap, or a Header and Footer Wrap, three different wrapping styles that will help you to boost your marketing campaign.
After you are satisfied with the template and the wrapping style that you have selected, you simply have to insert your video that you want wrapped and add the relevant text, images, and animations or gifs that you wish to use to customise and supplement your video with.
The last step is to simply click on the export button and receive your perfectly wrapped video almost instantaneously. With this platform, you can wrap your videos in the matter of a few seconds to upto just a few minutes in the ideal dimensions of your choice.
With a collection of over 50 templates available at Video Wrappr, you will certainly never run out of creative options that fit your requirements in terms of Style, aesthetics, versatility, and professionalism. The various templates are designed to suit and ideally fit into the repertoire of a multitude of businesses and niches.
To add to that, Video Wrappr also gives you incredible creative freedom by allowing you to select your preferred font from more than 15 options, decide on the ideal colour, determine the size of the font, and add any personal or stock images and logos or even animations that you think will further boost your video.
Video Wrappr wants to make sure that the process of wrapping your videos with the appropriate labels and headers and footers becomes as easy and simple as possible for you, which is why this very simple 4 step cycle is designed to only take up a few minutes of your day and produce unparalleled results that will undoubtedly help your brand and business succeed and grow.
Don't miss out on another great lifetime deal. Subscribe now!
Share this with awesome lifetime deal on Social Media